I've had the privilege of wearing many hats in my professional life. I had a successful career as a fitness trainer in college then later as a performing artist throughout my twenties. I've been an entrepreneur, an employee, a manager, and eventually a business consultant training countless people on various business topics. I have worked inside start ups, non-profits and some very large organizations, yet I have found that people remain essentially the same in all of these places.
Most people want to feel like they are contributing to a better world, that their talents and skills are being utilized to their full potential and they want healthy relationships with the people around them. Yet more often then not, we hear about toxic workplaces, horrible bosses and underproductive employees.
Might there be a better way?
What if there was a better way to hire and manage people?
What if leaders had the training and EQ to inspire people to be the best version of themselves?
What if where we spent most of our productive adult lives, the workplace, was inspirational and fulfilling; would that change the world?
We often talk about how work makes people stressed, but the discomfort comes from doing work that doesn't suit us. When people's work is aligned to their drives & skills their work becomes an extension of who they are and stress is greatly reduced. Most people don't want to be bad managers they just lack the tools, training and support to become great ones. Companies want happy, productive and engaged employees but we have believed for so long that people just have to suffer in their jobs, that we cannot see any other way.
This isn't just an American problem -

A third of managers in the UK say they're losing their sense of humor because of work. (1)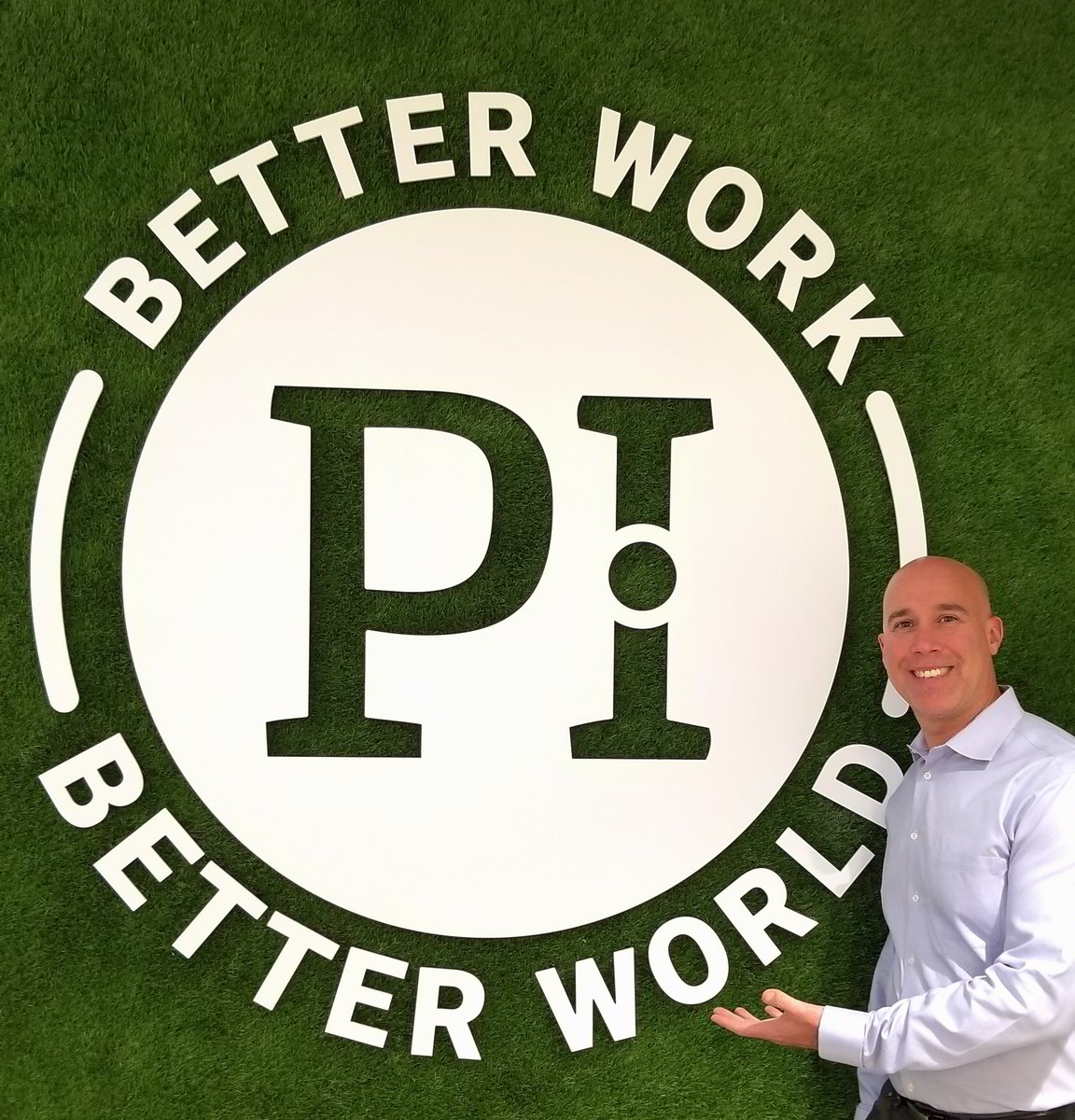 As a certified partner of The Predictive Index, Business Brain is joining the mission of "Better Work = Better World".

Alongside a network of consultants, behavioral experts, psychologists, psychometricians and people who care. We're determined to prove that work doesn't have to make us miserable, stressed or even be fatal.
In Japan, hundreds of Japanese workers die every year from "karoshi," or death by overwork. That might involve suicide or simply dropping dead at their desks. (2)
Now we realize The Predictive Index (sometime referred to as PI for short) isn't the only organization working to make our working lives better. However, PI has created a system unlike anything we've seen before. It's like having a behavioral psychologist, a consultant and recruiter working for you full time inside the AI driven software platform.
The Predictive Index is going to be a game changer for business, and we're not the only ones who think so. Recently, The Predictive Index secured a $50 million investment from General Catalyst. Now General Catalyst (GC) may not be name you immediately recognize but the people at GC know when a company is positioned to transform a market. General Catalyst companies include Airbnb, BigCommerce, ClassPass, Datalogix, Datto, Demandware, Gusto, The Honest Company, HubSpot, KAYAK, Oscar, Snap, Stripe, and Warby Parker. (3)
The Predictive Index will use this cash infusion to accelerate growth, launch the Talent Optimization Category, and build the world's first global Talent Optimization Network.
We are pleased to say Business Brain is part of this new network. We're joining others to build awareness of Talent Optimization and how it can make work better.
Consider this an invitation to become an innovator and learn how Talent Optimization can transform your business or better yet, invite us to do a demo for your company.
Sincerely,
Elias Arjan
Founder of Business Brain LLC
Disclaimer: The views and opinions expressed in this article are those of the author and do not necessarily reflect the official policy or position of any agency, company or organization Business Brain LLC may or may not be affiliated with.
Sources (click for links):
1) Quality of Working Life report from Chartered Management Institute and Workplace Health Connect
2) Japan overwork deaths among young show lessons unlearned - Associated Press
3) The Predictive Index Secures $50 Million Investment from General Catalyst - Business Wire
Graphic Sources:
Innovation Adoption Lifecycle Graphic - Wikimedia
90,000 Hours at work - ReviseSociology
87% of Americans Have No Passion for their Jobs - Deloitte Insights